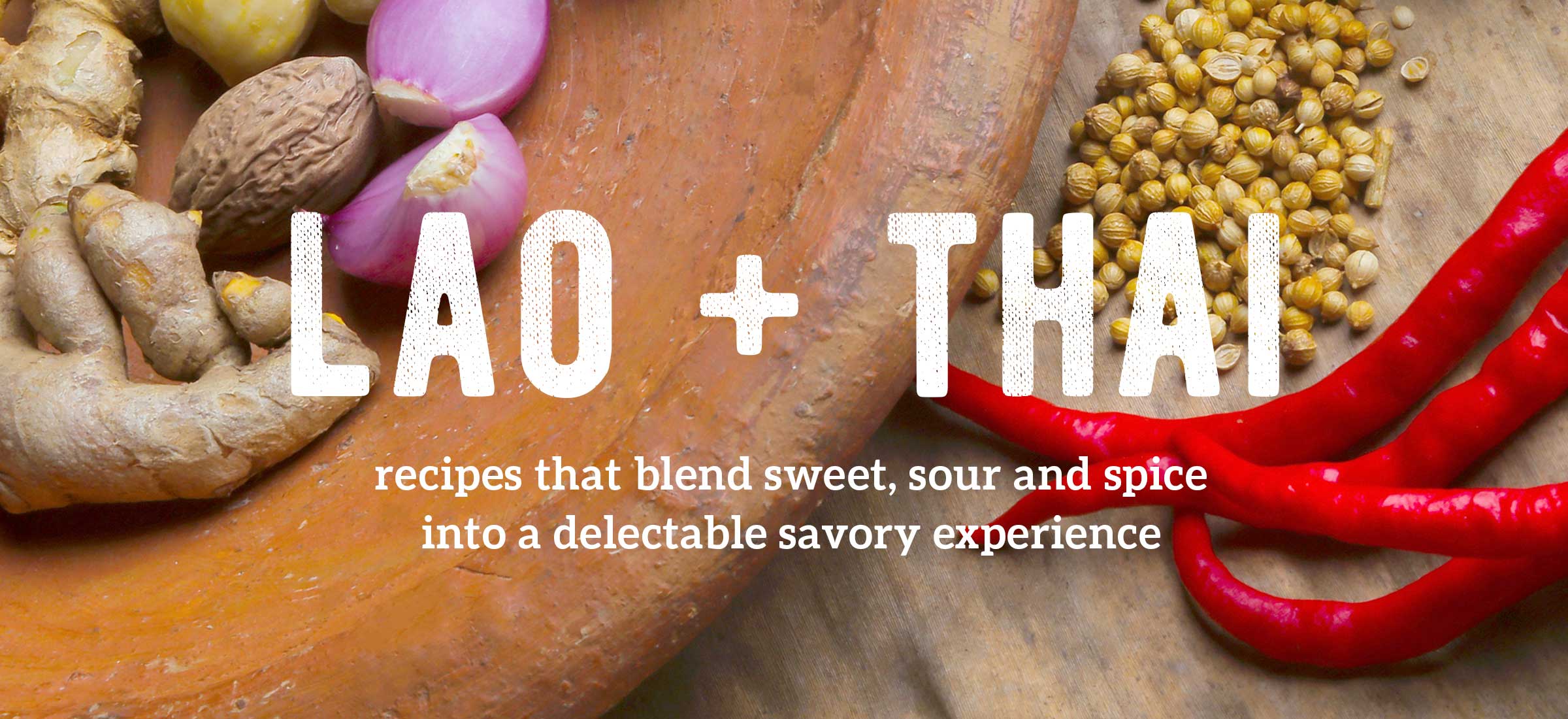 Owner, Mannie Sithammavong, serves a combination of Laotian and Thai classics at Kop Jai Lai. She chooses this phrase, which means "thank you very much" as the restaurant's name to be a forthright statement as to the entire concept of the restaurant.
True to the name, she is grateful for the customers and loves to share her Laotian roots. She's originally from Vientiane, Laos. Laos is located in Southeast Asia and is bordered by Myanmar, China, Vietnam, Cambodia and Thailand. She offers the same home cooking she does for her family to her customers; a delicious mix of Lao and Thai.
Joshua Lurie from Eater LA does an amazing job explaining his first-hand experience to dining at Kop Jai Lai, which includes a few quotes from Mannie.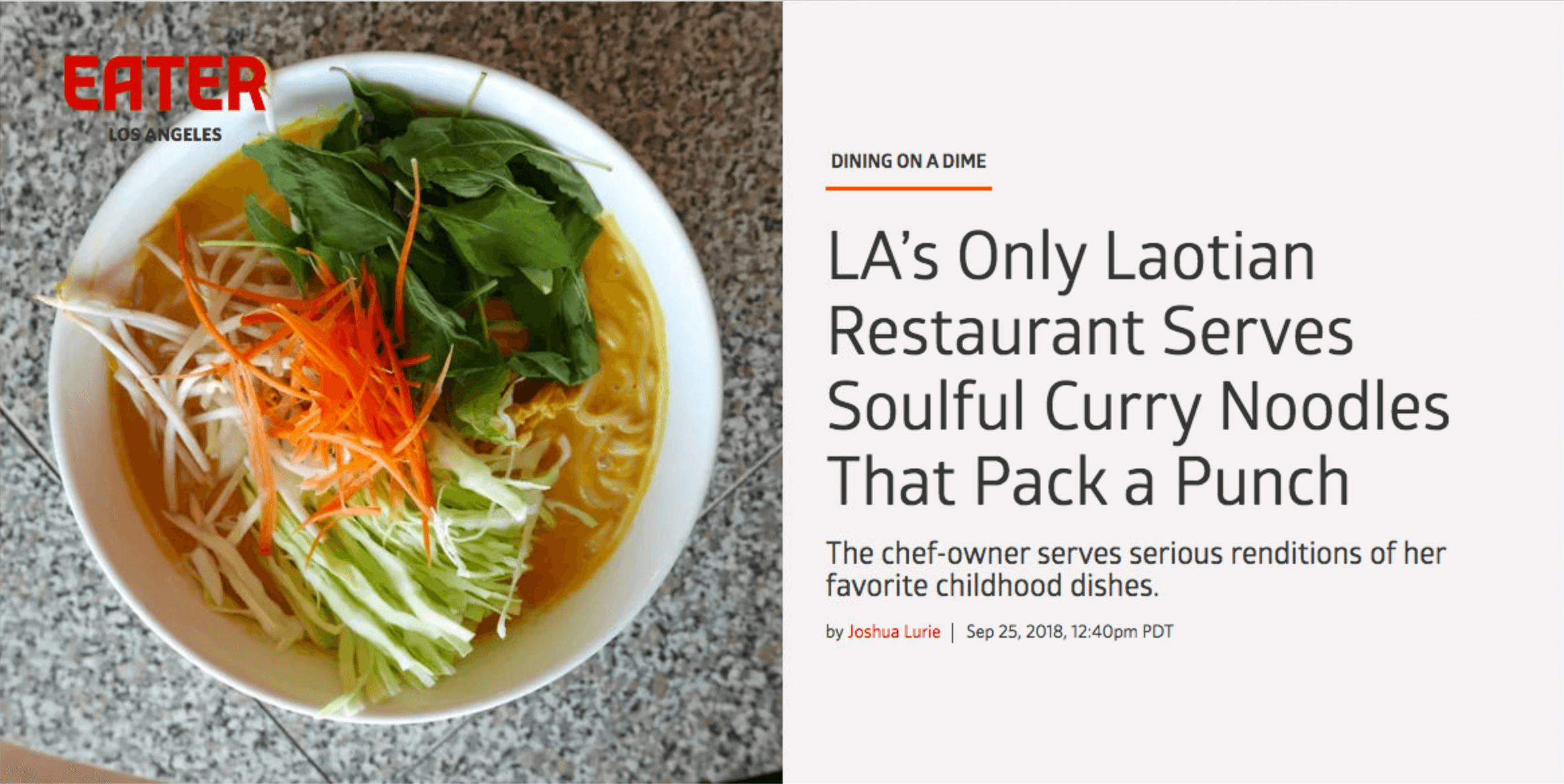 Kop Jai Lai
is the Laotian phrase for "thank you very much"
FREE DELIVERY
within 3 mile radius
$20 minimum order
MON-THU 11:00AM - 3:00PM, 4:00PM - 9:00PM
FRI 11:00AM - 3:00PM, 4:00PM - 9:30PM
SAT 11:00AM - 9:30PM
SUN 11:00AM - 9:00PM
15423 Chatsworth Street
Mission Hills, CA 91345